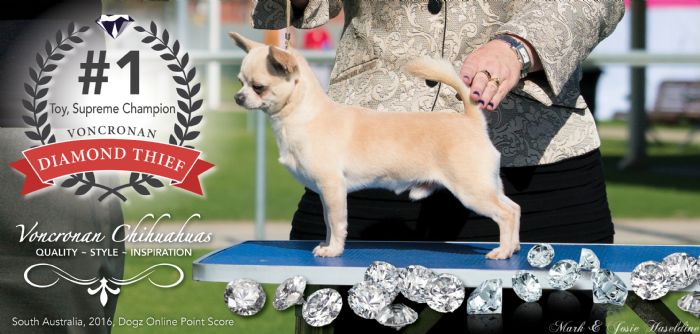 Welcome to Voncronan Chihuahuas & Austrlian Shepherds
proudly owned by Kylie Tilley (nee Sunman - Chihuahuas) & Tina Sunman (Australian Shepherds)
Looking for a puppy? CLICK HERE
COVID-19 UPDATE
While we will have puppies in the near future (both Chihuahuas and Aussies) please consider the content of your query. We are receiving an abundance of people looking for puppies but as we limit our breeding, we will endevour to respond to every query, but a well worded query will be looked upon favourably.
Kylie Tilley - Chihuahuas - 0413 278 852, [email protected]
Tina Sunman - Australian Shepherds- 0466 838 378, [email protected]
We were born into the dog show world, one in 1982 & the other in 1994 - We will let you decide which is which ;)
Our Grandparents bred German Shepherds in the 60's under the Voncronan Prefix, they were actively involved as Stewards in both obedience and confirmation. Our late mother, Dianne Sunman was also born into the dog world and carried on her love of German Shepherds, and also Standard Long Haired Dachshunds.
Our mother, Dianne, was an amazing handler, and also a highly respected woman of the show world. She passed away at only 42, and a credit to her we had what felt like the entire dog world at her funeral, with people standing out in the street and spilling onto the footpath to pay their respects.
Mums passion and her positive attitude toward our hobby is what has ignited us to see the positive aspects in our sport and have built life long relationships with people.
Check out Chihuahuas of Adelaide for up to date and interesting Chihuahua information
Check out Voncronan Australian Shepherds for up to date and interesting Australian Shepherd information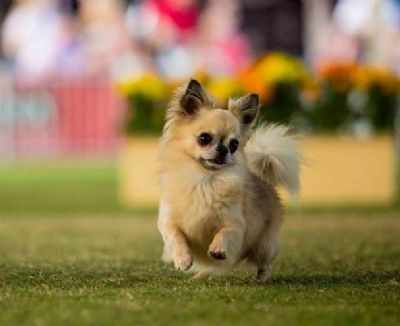 Occasionally breeding for our show team, sometimes puppies are available to the right home.

All dogs are Patella tested on a yearly basis at time of vaccinations, we do not show or breed with dogs with these problems and aim to help those who do with our strong and sound stud dogs.

Consistently breeding and competing with true Chihuahua type, and following it up with winning results at specialty and metro all breeds championship level
Contact Details
Voncronan Chihuahuas & Australian Shepherds
Quality ~ Style ~ Inspiration
Chihuahuas - Kylie Tilley - 0413 278 852
Aussies - Tina Sunman - 0466 838 378
Adelaide, South Australia
178354 Visitors