Fun at the Shows
When at the shows, during show time, we are all business. Our priority is to show the dogs to our best of our ability. But once the Chihuhauas have finished judging, the best part of the shows is the Socialisation.
Lunch time often consists of Cheese and Dip and a nice glass of wine. You will notice that Im not in many of these photos.....some one has to take them! :)
The 2010 National Dinner at our House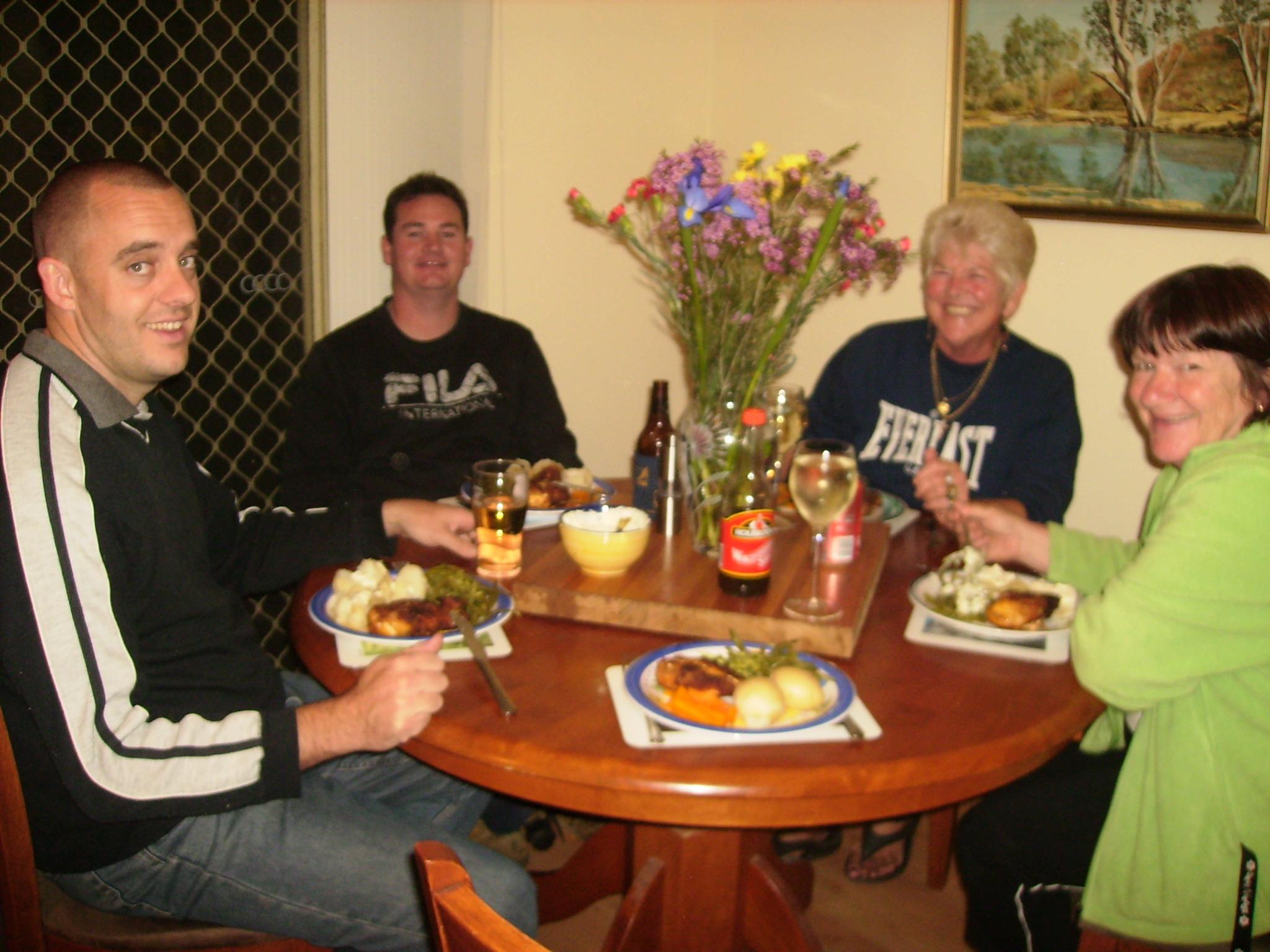 From Left, Stephan Gumpert (RoyaltyChi - Perth) my Chris, Di Chard (Chardel - NT) & Janine Warren (Janleo - SA)
Christmas Lunch 2010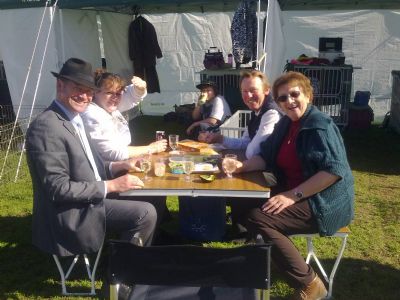 From Left, Ben Luxton (Obsidion Pugs), Donna McClarty (Jaditi Pugs) Rodney Connely (Miniatura Sharpei) & The Nanna, Lyn Gilliam (Yorkmanor Yorkies & Chi's) Later that afternoon, we all got up except Donna, and the whole table collapsed on her.......it was a messy laugh.
A fun photo shoot after judging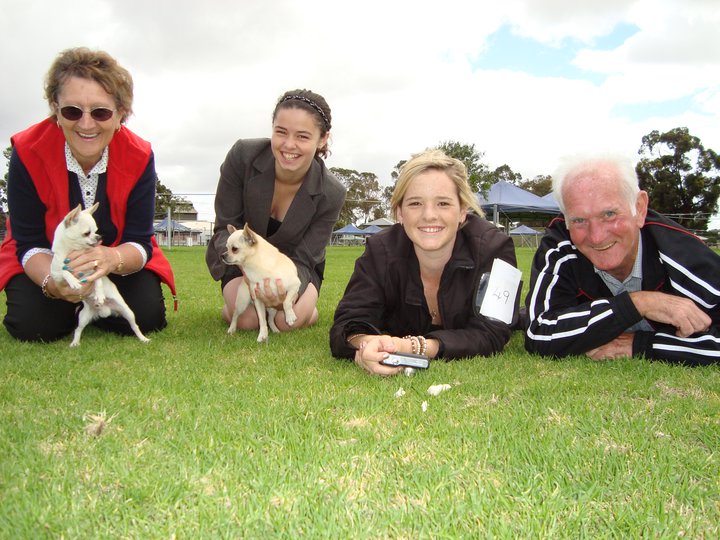 The Nanna & Patrick, Taylor & Buddy, Tina, & Peter Andrews
As Di & June Would say, "Us Mob" after the Dog of the Year competition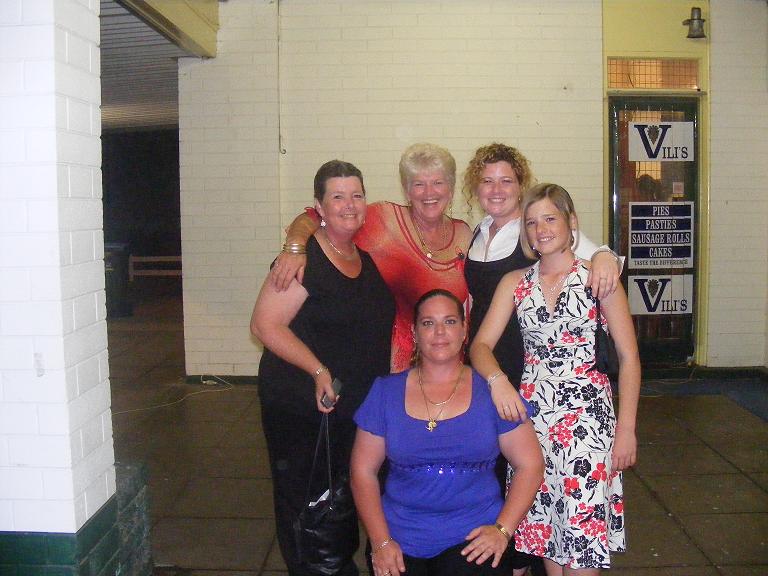 (Before we knew Alex had almost burnt the house down cooking prawn crackers)
Mum, Di, Myself, Tina & June
Me & My Hair at the 2010 National Dinner after the table decided the decorations looked better in my hair rather than on the table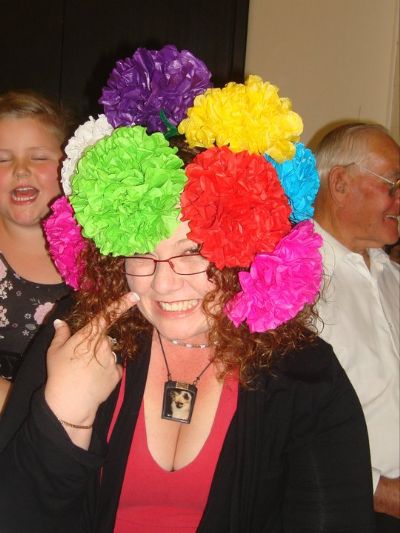 Contact Details
Voncronan Chihuahuas & Australian Shepherds
Quality ~ Style ~ Inspiration
Chihuahuas - Kylie Tilley - 0413 278 852
Aussies - Tina Sunman - 0466 838 378
Adelaide, South Australia