Alex & Tina Sunman
Alex & Tina are my twin brother and sister. There is a 12 year age difference between us.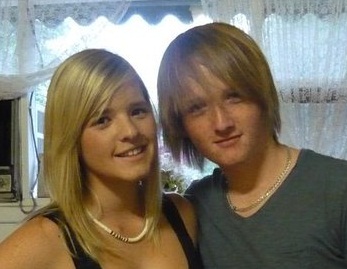 Both Alex and Tina are great little handlers. They both have a natural ability to bond with dogs.
Tina has been very successful at both the Junior Handlers, and the All Breeds show ring.
Both Alex & Tina are currently finishing year 12 at school.
Tina plays Soccer on Sundays, and it is often hard to catch her at the shows.
Tina's main priority at the shows is Chatter - Ch Shartooz Look Who's Talking. Chatter and Tina make a lovely team, Chatter beliveing she is actually a Chihuahua.
Alex is taking a breaik from showing dogs, but is the main "Carer" for Chatter at home, he does this most days without any complaints ;)
Contact Details
Voncronan Chihuahuas & Australian Shepherds
Quality ~ Style ~ Inspiration
Kylie Tilley - 0413 278 852
Tina Sunman - 0466 838 378
Adelaide, South Australia